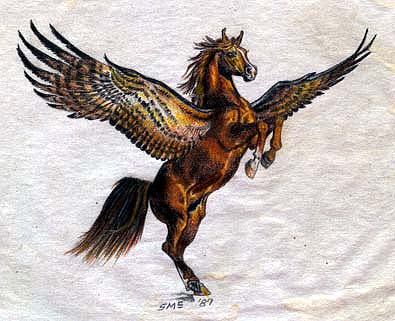 Webshots! Over 1000 screen saver and wallpaper photos. Free Download!





Sire/Dam Listing
Updated often
Live Show Photos
Including some interesting "other perf" classes...
Repaint Pricelist
My custom models have taken Grand Champion live.
CM Photo Gallery
My customized models.
Saleslist/Want List
Trades always welcome!
A Blast From the Past
Lauren Orrin's GLS II on 10-9-1982
How to Enter Online Shows
NOTE: This page is graphics-intensive; please give it time to load
How to Hold an Online Show
If you're interested in holding an online show, this should help!

Working With Digital Photos


Tips and hints for working with scanned and digitally taken images,
including general model photography tips.


Model Horse Links
See also real horse links on my home page
Artwork by Suzanne Feld
Mostly horses, but some wildlife as well



About Me...
I have been interested in model horses since 1973, when I got my first Breyer, a SM Arab Mare. I did customizing (then called "r/r/h") and both photo and live showing until about 1989, when the pressures of family and job got too much.
I sold almost all of my models and proceeded to forget about them.
Or so I thought.
That was, until I discovered the Model Horse Gallery in September of 1996. And so I am back with a vengeance!
You will probably run into me at most live shows in the Michigan/Great Lakes area, and I hold photo shows upon occasion.
I'm also an active member of IPABRA.


Direct all inquiries about these pages to:
Wildwing@mediaone.net
Mailing lists I run:
NOTE: You must include your FULL NAME before I will approve your joining either list.